Developing World Healthcare Blog
Medical Tourism: A "Downmarket" or "Upmarket" Story?
The Consensus View of Medical Tourism
There is a 60 Minutes segment from 2005 titled "Vacation, Adventure and Surgery" that discusses the pros and cons of "medical tourism" as a low-cost, high-quality alternative to the US healthcare system:
http://www.cbsnews.com/news/vacation-adventure-and-surgery/
The segment features Bumrungrad Hospital in Bangkok, Thailand, which derives about 60% of its revenue from international patients. The implied message is that hospitals like Bumrungrad are a potential option for the US' uninsured population. We have visited Bumrungrad (and other similar Asian hospitals) and concur with most elements of the story. Medical tourism does exist and is growing, but not in the form posited by 60 Minutes.
A Medical Tourism Backgrounder
First, some brief context on non-US healthcare systems. Most countries have both public and private healthcare systems that operate in parallel (or competition) with each other. The private systems typically serve the wealthiest 10-15% of the population, ex-patriates, and (depending on the country) medical tourists. The private hospitals are luxurious (see photos below) with very accommodating staffs and generally good care. In fact, 445 hospital programs (mainly private, but some public) outside the US have accreditation from the Joint Commission International (JCI), an arm of the US' Joint Commission. Unlike US hospitals that must accept nearly all patients regardless of their ability to pay, private hospitals can turn away patients who appear unable to pay.
Bumrungrad International Hospital, Bangkok: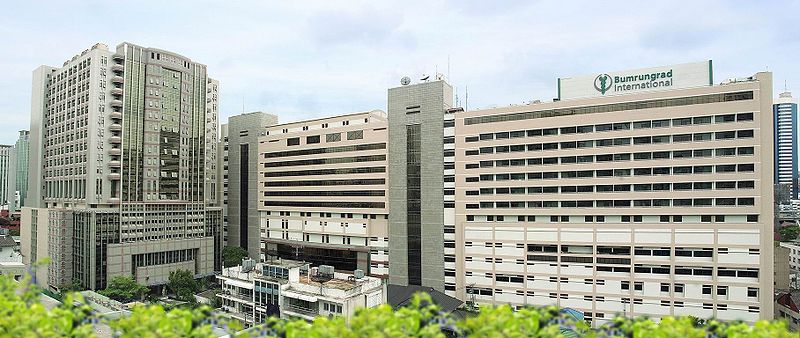 Mount Elizabeth Novena Hospital, Singapore: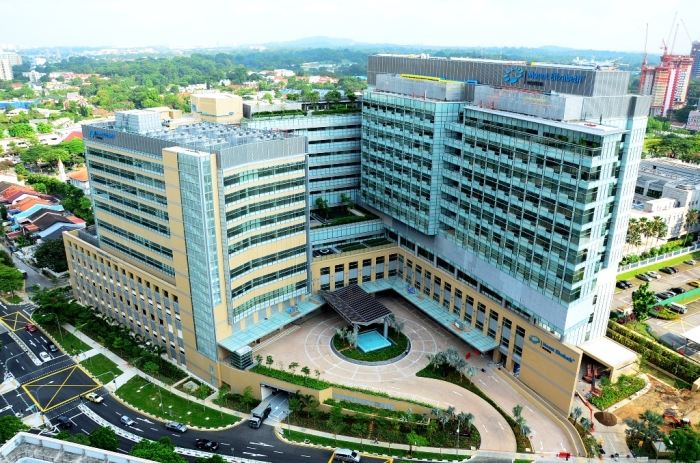 Second, data on the medical tourism "market" are generally terrible and unreliable. Many organizations promoting medical tourism (travel agencies, tourist bureaus, and some providers) inflate the statistics beyond credibility. For example, some countries include spa visits while others count the patient and any accompanying family member in their patient counts. The most reliable data we found came from the private hospital operators themselves.
Medical Tourism Is an "Upmarket" Story
While the 60 Minutes angle (quality healthcare at very low cost) gets some play in the media on occasion, the market has not developed this way. The reality is that the number of people in the developed world willing and able to pay out-of-pocket and endure 18-24 hours (one way) of air travel for care is very small. Differences in culture, language, and limited malpractice protection also conspire to limit demand from the developed world.
In contrast, the model that has and will continue to develop is wealthy patients going "upmarket" to obtain the quality of care unavailable in their home countries. Some examples of this patient flow include:
Home Market

Myanmar

Indonesia

Africa

Gulf Countries

Mainland China

Destinations

Thailand, Singapore

Singapore, Malaysia

India

Thailand, UK, Germany

Hong Kong
There are numerous other examples of this pattern. According to our hospital contacts, the real sources of patients from the developed world are expatriates and tourists who have emergencies. The patient traveling from the US, UK, etc., purely for care is rare.
Growth in the Developing World Will Be the Main Driver of Medical Tourism
The bottom line is that the major opportunity in medical tourism will be serving patients from "frontier" or "emerging" countries that lack adequate medical infrastructure. Training a medical workforce and constructing enough facilities to meet demand can take a generation. As a result, the developed (and developing) countries neighboring these "frontier" countries stand to benefit. This trend offers many benefits to the host country, but does have a potential downside: Hong Kong has banned mainland Chinese from giving birth in private hospitals because of overcrowding.
In closing, we would like to insert a bit of humor and highlight the Most Ironic Hospital Name in the World:
Thailand Tobacco Monopoly Hospital: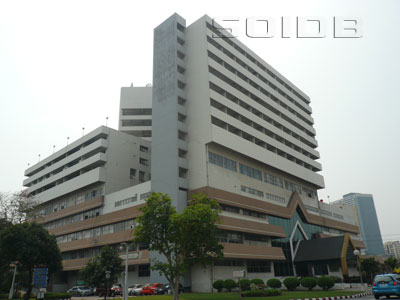 (My contacts at Bangkok General Hospital speak very highly of it!)