Developing World Healthcare Blog
My Hospital Bed is in London, But They Speak Afrikaans
As the title suggests, South Africa's private hospital industry is extending its reach beyond its home country. The industry's three dominant companies -- Life Healthcare, Mediclinic International, and Netcare Limited – are building substantial operations in Europe (including London), the Middle East, and Asia. The expansion outside South Africa reflects not only the opportunities in these markets, but competition (antitrust) constraints at home. Australia's Ramsay Healthcare has been in a similar situation for years, and similarly has expanded to Europe, UK, and parts of Asia.
Background on South Africa's Healthcare System
South Africa's healthcare spending represents about 8% of GDP. Life expectancy at birth of 60 is below the global average of 71. HIV and tuberculosis are significant public health challenges. The country operates a public/private system. The public system serves as the default option, providing care for 84% of the population (generally lower-income individuals.) The private system serves 16% of the population who have private health insurance and receive care from private providers. Healthcare spending is almost evenly split between the two sectors: a significant disparity given the differences in the population sizes. The government announced plans to implement National Health Insurance starting in 2012, but the 14-year phase-in period indicates that change will be glacial.
The South African Private Hospital Market
The private hospital industry serves the 16% of the population covered by private health insurance plus an estimated 20% of the population who pay out-of-pocket. The three leading chains own 80% of country's private beds. In addition, the four largest health plans have over 60% of the industry's covered lives.
The high level of concentration in both sectors is a recurring area of concern because of rising costs (sound familiar?) South Africa's Competition Commission is conducting an inquiry into all sectors of the private healthcaremarket and plans to issue a report with recommendations in November. A similar inquiry into bank fees in 2008 proposed numerous changes, but no actions. That said, the government scrutinizes acquisitions closely, and recently blocked Life Healthcare's proposed purchase of the 50-bed Lowveld Hospital located in Nelspruit.
Profiles of the Leading Private Hospital Companies
All three companies discussed below continue to expand their South African operations at a modest clip through the addition of new beds to existing hospitals, and the construction of new facilities. There are significant differences in their overseas footprints both in terms of magnitude and geographic emphasis.
Life Healthcare: Overseas Expansion Concentrated in the Developing World
Life Healthcare is the least diversified geographically among the three industry leaders with virtually all revenue and the vast majority of earnings from South Africa. The South African operations consist of 61 hospitals (acute, rehabilitation, behavioral) with over 8,400 beds, accounting for 27% of the country's private beds. Expansion outside South Africa in recent years includes the purchase of a 46% stake in India's Max Healthcare (10 hospitals with 2,000+ beds), and Poland's Scanmed Multimedis S.A. (3 hospitals with 160 beds.) Life is the only company in the group completely focused on developing world markets.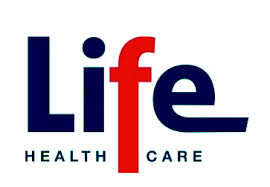 Mediclinic International: The Closet Play on Switzerland
Mediclinic International stands in contrast to Life Healthcare in that it has a lower developing world footprint. In fact, its Swiss subsidiary Hirslanden, which operates 14 hospitals, represents just over 50% of revenue and profits. South Africa (49 hospitals) represents 37% of revenue and profits while the United Arab Emirates (2 hospitals) represents 12%. The company was a beneficiary of the removal of the Swiss franc-Euro peg earlier this year, rising 10% on the day of the announcement and an additional 14% during the following month.

Netcare Limited: My Hospital Bed is in London, But They Speak Afrikaans
Netcare's revenue is evenly split between South Africa and the UK. The South Africa business operates 54 hospitals with over 9,400 beds. The company's BMI Healthcare subsidiary in the UK operates 57 hospitals with roughly 2,800 beds. The Global Financial Crisis hit BMI particularly hard as enrollment in private health plans in the UK declined for several years, leading to a debt restructuring. BMI has since increased its mix of National Health Service patients to replace the lost business. Management is interested in opportunities in markets outside South Africa and the UK.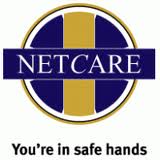 Coming to America? No Need to Enroll in That Afrikaans Class for Now
The US is a large potential market for these and other private hospital companies, but the private acute care hospital model doesn't exist here. The US system features non-profit and for-profit hospitals, but both groups serve the same populations. In addition, various laws and regulations prohibit hospitals from selecting patients based on their ability to pay (except for elective services.) As a result, you can hold off on enrolling in that Afrikaans class unless you're traveling to certain countries and expect some medical issues…
The author owns share of Life Healthcare and Netcare Limited.